name
Affective Particles
year
2016
description
Affective Particles is an interactive installation which resulted from my dissertation research into Affective computing. Affective Particles is an experiment into the potential effects or experiences which could result from the introduction of emotion into Human-computer Interaction.
process
Affective Particles utilises OpenCV's blob and contour detection to identify users hands and body. This allows the user to directly interact and affect the particle system depending on the velocity of the user's movements. Resulting in the particle system reacting with apparent positive or negative emotion dependent on this velocity.
challenges
Person Detection, Affective Particles was initially developed in Processing, using a rudimentary Haar Cascade I created. However, after unreliable results could only be achieved through this method I switched to blob and contour detection through OpenCV library for OpenFrameworks.
tech
OpenFrameworks, Computer Vision, Contour Detection, Box2D
video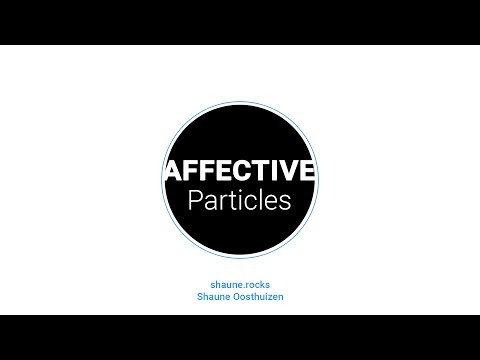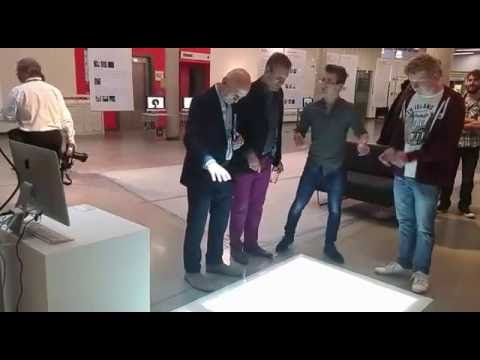 images