name
GeoCoin
year
2017
description:
Part of the After Money, an ESRC funded project. GeoCoin, a location-based platform for embodied learning and speculative ideating with smart contracts. In collaborative workshops with GeoCoin, participants engaged with location-based smart contracts, using the platform to explore digital 'debit' and 'credit' zones in the city. These exercises led to the design of diverse distributed-ledger applications, for time-limited financial unions, participatory budgeting, and humanitarian aid.
For more information about the workshop portion visit > https://www.designinformatics.org/case_study/geocoin/
process:
Having logged onto the Geocoin website (http://geocoin.site/app) and provided a username, users would be greeted with a map.
tech:
React, Etherumn, Blockchain, Smart Contracting, JavaScript, Google Maps API
status:
Live - http://geocoin.site/app
team
bettina - design
role
website & smart contract development, R&D
video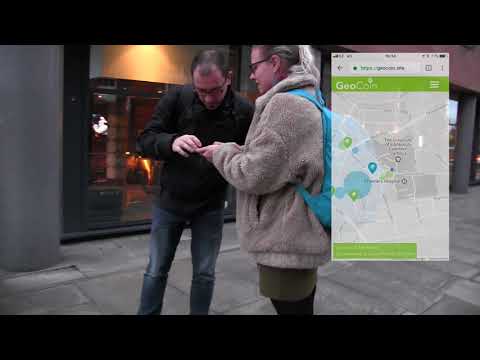 images